News
Posted by Reel Film Cells on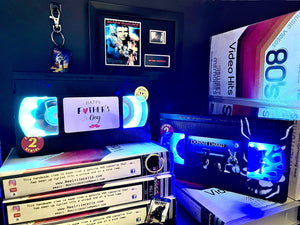 FATHERS DAY 20TH JUNE 2021 ALL UK ORDERS PLACED BEFORE 23:59 ON WEDENSDAY 16TH JUNE WILL BE DISPATCHED NEXT DAY TO ENSURE ARRIVAL BEFORE FATHERS DAY NOT ONLY THAT, BUT FOR A LIMITED TIME, ANYONE WHO PURCHASES ONE OF OUR VHS LAMPS WILL QUALIFY FOR ANY OF OUR FRAMED FILM CELL DISPLAYS AT HALF PRICE.  * AND FINALLY, USE THE CODE FATHER15 AT CHECKOUT TO RECEIVE 15% OFF YOUR ORDER * discount applied at checkout All offers end at 23:59 uk time on Wedneasday 16th June 2021
Posted by Alexandra Rance on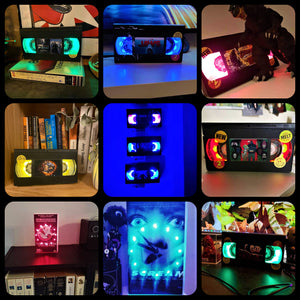 A small selection of some of the photos we've received from our fantastic customers.  Keep them coming please - we love seeing where our lamps and clocks end up.    
Posted by Alexandra Rance on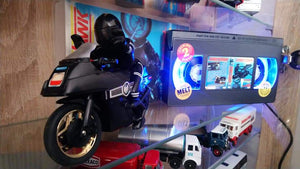 It's always nice to get feedback and see where our products end up living once our customers receive them.  Here is a small selection of pictures we've been sent of our lamps in their new home.   Street Hawk VHS Lamp SUPERMAN VHS Lamp The Evil Dead VHS Lamp Halloween VHS Lamp Logan's Run VHS Lamp
Posted by Reel Film Cells on
Congratulates to @craiggarnertattoo from https://www.instagram.com/thedevilsclubuk/ who was randomly selected from all our entrants as the winner of our Halloween VHS Lamp and Michael Mysers collectable figure!  It was really great seeing so many people enter, like and comment on our competition post on Instagram.  We'll be back soon with another great giveaway for you!